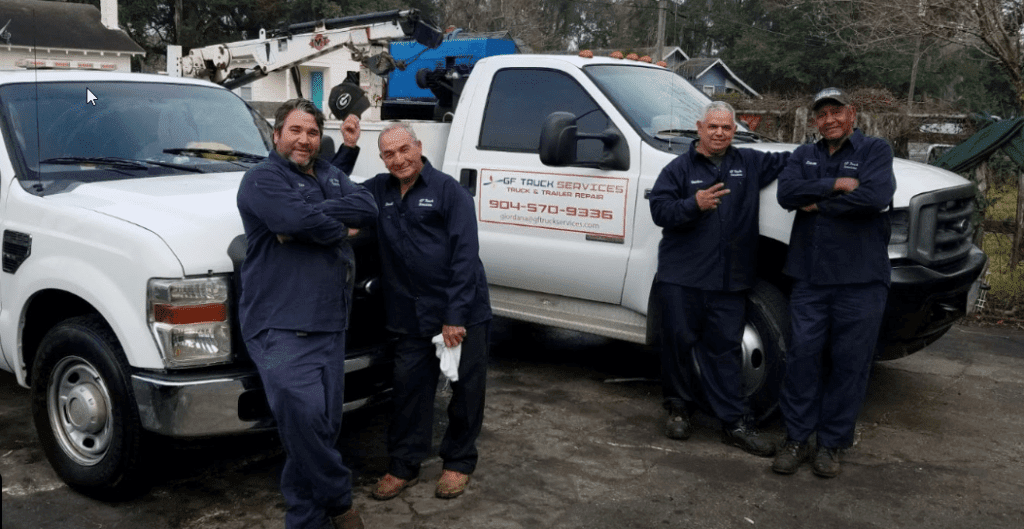 About


GF Truck & Trailer Repair
Our company is constantly evolving and growing. We provide wide range of services. Our mission is to provide the best solution that helps everyone. As a family owed business, we are constantly trying to help small businesses to grow, our competitive rates make our company unique. 
What Truck Repair Services do we Offer our Jacksonville Clients?
If you need a vehicle in your fleet repaired quickly, correctly and affordably, contact GF Truck & Trailer Repair. Whether you have a simple or complex repair, our technicians are trained to complete each job accurately and quickly.  From clutch repair and driveline service to trailer repair and collision repair our team has the experience to provide you with the finest service and repair in the industry. Our accurate time estimates, proficiency with insurance work, leading edge equipment and trained staff ensures your repair is completed correctly, on time and on budget. Our services include:
Air Conditioning
Air Filters
Alignment – Front End, Rear End and All Suspension
Alternators
Axle Replacement
Battery Replacement
Belts
Brakes
Charging Systems
Collision Repair
Cooling Systems
Clutch Repair
Diesel & Gas Service
Differential
Driveline Service
Electrical Repair
Engine Repairs and Replacements on Gas and Diesel Engines
Exhaust Systems
Factory Scheduled Maintenance
Fiberglass Repair
5th Wheel Overhaul
Fluid Maintenance
Frame Rail Replacement
Fuel Injection
Fuel Pumps
Hoses
Light Replacement
Oil Changes and Preventative Maintenance
Power Steering Components
Radiator – Heating Service and Repair
Regulator Service
Rotor and Drum Turning
Starters
Suspensions
Trailer Repair
Tune Ups – Light Duty and Heavy Trucks
Transmission Repairs
Water Pump
Wheel Alignment